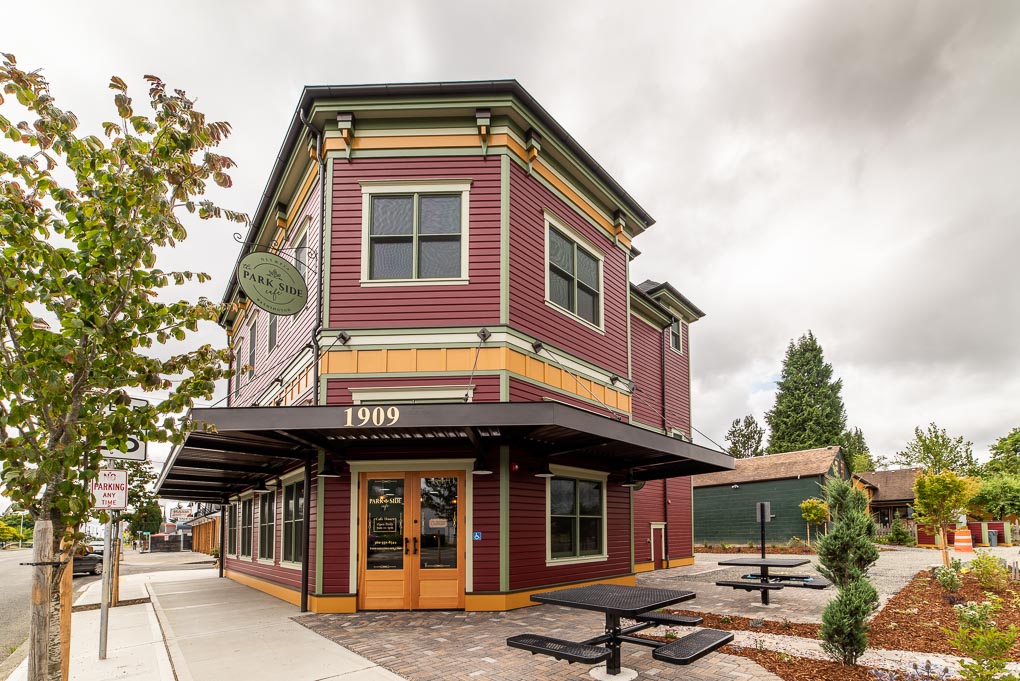 The Park Side Cafe
1909 Harrison Avenue NW
Olympia, Washington 98502
[email protected]
360-352-8344
Parking Information
Some parking is available in the shared West Central Park Neighborhood Center (WCPNC) lot, located behind Phoebe's Pastry Café on Division, which you can enter via 4th avenue. Public roadside parking is available as well along Cushing Street. We also provide one ADA accessible space directly next to the café building. In addition to parking, we very much encourage the use of public transportation. Our building is located directly on the Intercity Transit and Mason Transit bus lines. We also provide covered bike lock area for your convenience.
Curb-Side Pick-Up Spots: Please note that the two marked spaces located in the driveway next to the cafe building near the mural are for pick-up orders only. Please do not park and leave your vehicle unattended in these spaces. For all curb-side pickup orders, please follow instructions on the marked signs upon your arrival.
One of our goals at the Park Side Café is to work collaboratively with the other businesses at the WCPNC to create a green, walkable space that is focused on sustainable practices while serving the surrounding community. For this reason we have chosen not to provide an extensive amount of parking spaces in order to support this unified vision. We encourage our guests to explore alternative means of transportation as much as possible and help support us in this effort. Our employees also stand in support by using alternative transportation as much as possible to get to and from work.
Directions driving south (Seattle International Airport)
Take the WA-518 from the Airport Expressway
Merge onto I-5 South
Follow I-5 to exit 104 (US 101 N Aberdeen/Port Angeles)
Take second exit (Black Lake Blvd) and turn right
In 1 mile, turn right onto Harrison Avenue NW
The destination will be on your Right
Directions driving north (Portland International Airport)
Take I-205 north from NE Airport Way
Merge onto I-5 North
Follow I-5 to exit 104 (US 101 N Aberdeen/Port Angeles)
Take the second exit (Black Lake Blvd) and turn right
In 1 mile, turn right onto Harrison Avenue NW
The destination will be on your right